The Twin Cities Association of Phi Beta Kappa was founded on May 1st, 2008 at the Minnesota Population Center, University of Minnesota, Minneapolis, by about 20 interested Phi Beta Kappa Members. The Association achieved charter in December of 2011, and held a celebration the following spring at St. Catherine University. The Association holds cultural and educational events for members as well as the general public, in addition to philanthropic events for the community.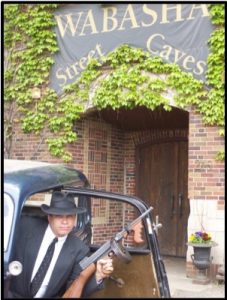 Join us June 2nd for the Gangster Tour at the Wabasha Street Caves in St. Paul.
More info and RSVP.

Find out more about membership, or renew your annual dues in the Twin Cities Association of Phi Beta Kappa.